Inauguration of Dr Hirsch Way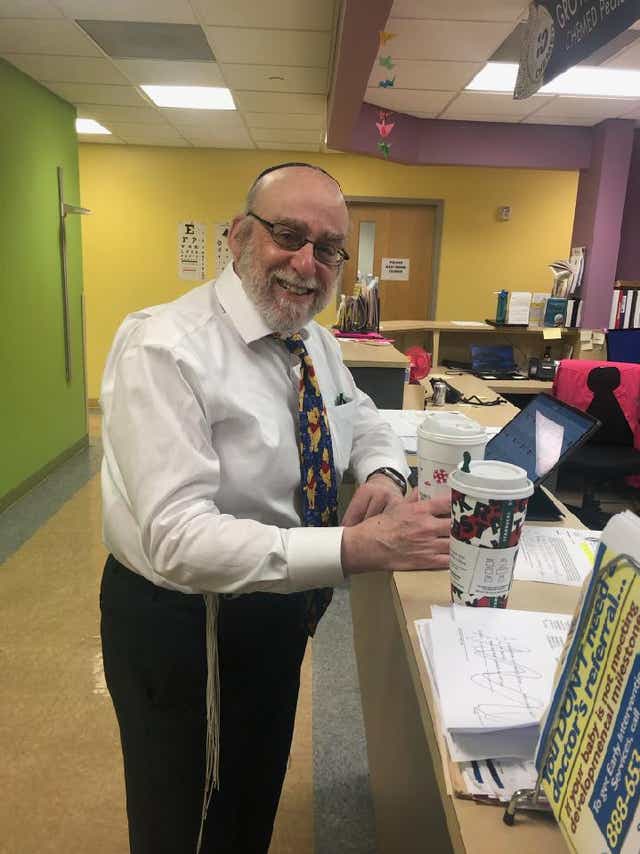 On Sunday afternoon in a moving and dignified ceremony, the roadway leading to the CHEMED complex from Clifton Avenue was officially inaugurated as 'Dr. Hirsch Way'. Named in loving memory of Dr. Harvey Hirsch, the legendary pediatrician who passed away several months ago, the newly named road will serve as a testimony to the legacy of the unforgettable doctor whose devotion, skill, and genuine concern set the tone for CHEMED's acclaimed pediatric department.

The ceremony was intentionally low-key and was attended by the Hirsch family as well as CHEMED's Board and staff members. Dr. Dovid Friedman, CHEMED's CEO and a dear personal friend of Dr. Hirsch, said: "Dr. Hirsch will always be a part of the CHEMED family. This street sign named in his memory is very meaningful for both the Hirsch family as well as CHEMED patients and staff."

A special book in memory of Dr. Hirsch was presented to the Hirsch family. The beautiful volume is a compilation of reminisces, vignettes, pictures, and life lessons of the late doctor, culled from the countless memories of patients, staff, associates and friends.

The staff at CHEMED is passionately committed and determined to perpetuate Dr. Hirsch's immortal legacy in the most meaningful way: by continuing to deliver the same compassionate and dedicated care that he taught by example.
Back to previous page