Get your free Tdap shot at CHEMED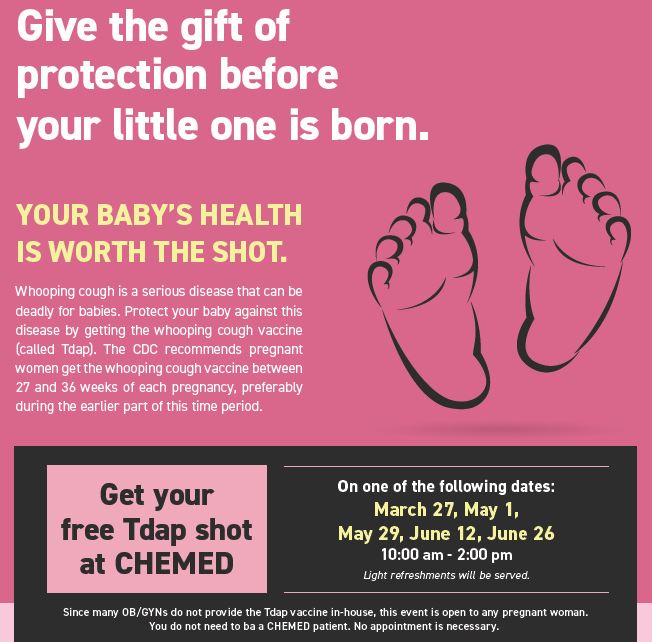 YOUR BABY'S HEALTH IS WORTH THE SHOT.
Give the gift of protection before your little one is born.
Whooping cough is a serious disease that can be deadly for babies. Protect your baby against this disease by getting the whooping cough vaccine (called Tdap). The CDC recommends pregnant women get the whooping cough vaccine between 27 and 36 weeks of each pregnancy, preferably during the earlier part of this time period.
Get your free Tdap shot at CHEMED On one of the following dates:
March 27, May 1, May 29, June 12, June 26
10:00 am - 2:00 pm
Light refreshments will be served.
Since many OB/GYNs do not provide the Tdap vaccine in-house, this event is open to any pregnant woman. You do not need to ba a CHEMED patient. No appointment is necessary.
Back to previous page