Minority Active & Healthy Month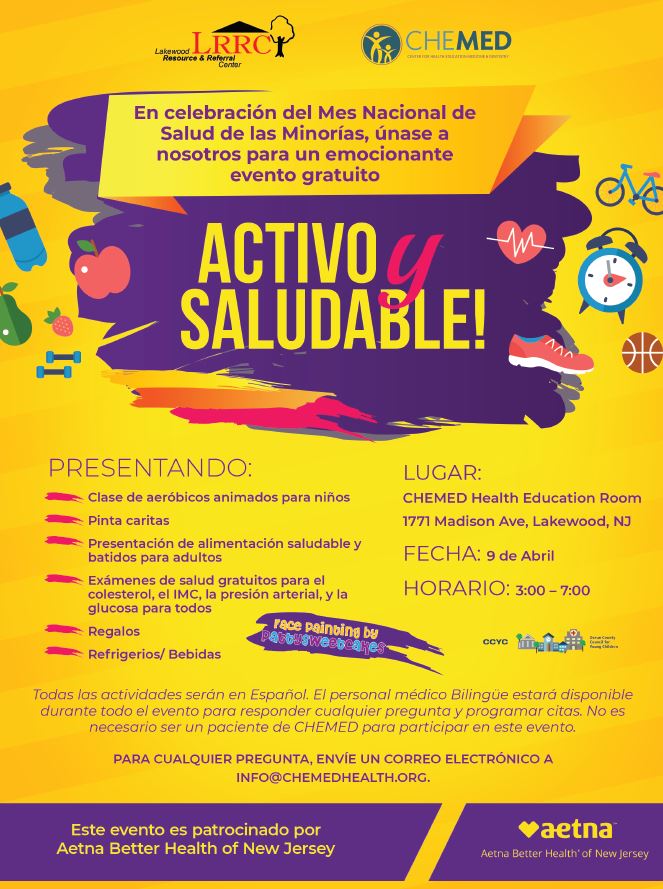 In celebration of National Minority Health Month, please join us for an exciting free event
Location: CHEMED Health Education Room
1771 Madison Ave Lakewood, NJ 08701
Date: April 9 Time: 3-7
Featuring:
Lively aerobics class for kids
Face Painting
Healthy eating and smoothie making presentation for adults
Free health screenings for cholesterol, BMI, blood pressure, and glucose for all
Giveaways
Refreshments
All activities will be in Spanish. Bi-lingual medical staff will be available throughout the event to answer any questions and schedule appointments. You do not need to be a CHEMED patient to join this event.
For any questions, please e-mail info@chemedhealth.org.
We look forward to greeting you!
This event is Sponsored by Aetna Better Health of New Jersey
Back to previous page